Some examples of chairs design made from cardboard during internship. With scrolls or not, ribbon or baroque or flat type.
As for a stool, such foundations may suffer during its use, if it switch from front to rear and left to right. That is reason, and to be truly sustainable, it requires a perfectly designed structure, what is exactly the case with methods Schmulb.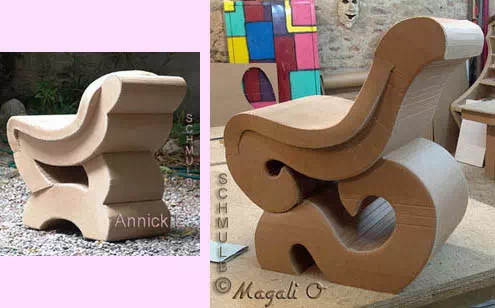 These design chairs cardboard, like all those on this page were made during professional training.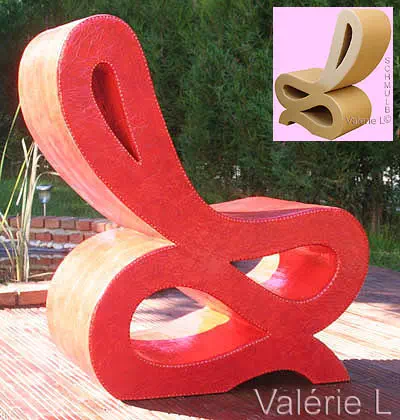 Model "ribbon" designed by Schmulb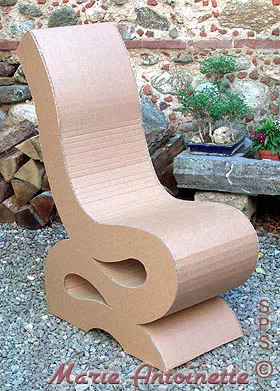 Cardboard chair "ribbon" type with flat sides.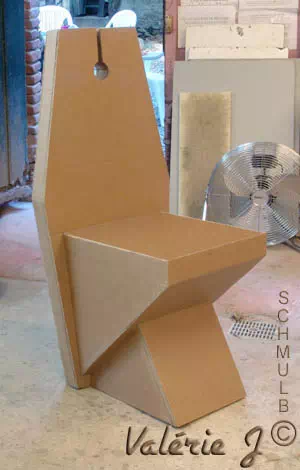 Original design for Valerie's chair straight.